Chris Ireland is a final year Law student at the University of Southampton, with an interest in contributing to legal technology projects that support access to justice. He currently works as a Legal Engineer at SYKE, is a Web Developer by background, and Operations Manager at SCL Student Bytes.
In 2022, he will be joining Clifford Chance as a Trainee Solicitor. Here is his story and journey in Law and Technology.
Legal technology is full of career changes. The current sector is full of former solicitors, paralegals, and barristers. It may seem as though to succeed and thrive individuals need to be able to draw on prior experience in legal practice. I hope that, by outlining my own experiences, I can put this assumption firmly to bed.
A brief introduction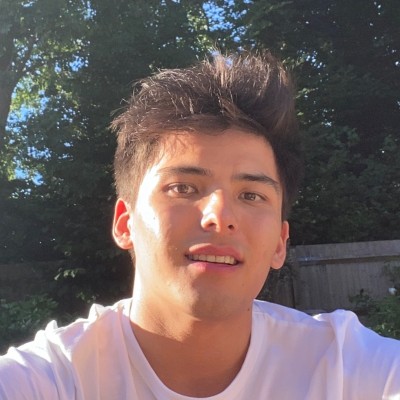 I'm a final year law student at the University of Southampton. Alongside my studies, I work as a Legal Engineer at SYKE, a legal technology consultancy. SYKE helps in-house teams at companies such as Dyson, HSBC and Unilever transform their legal processes to become more efficient and deliver more capacity as a legal function.
My background, perhaps unusual for a law student, is as a freelance web developer. At the age of 13 (or earlier, I can't remember), I started teaching myself how to build websites. Beginning with the front-end basics of HTML/CSS and then moving onto the backend covering languages such as Java/Python/PHP/JS and formalising my front-end approach to utilise frameworks. I've helped build out websites for everything from game servers to sustainable clothing b2b software. This experience isn't essential for working in legal technology, but I hope it explains how I arrived at the intersection between law and technology.
Arriving at legal technology
In my second year of university, I came to the realisation, whilst attending the 2018 Society for Computers and Law (SCL) Annual Conference, that legal technology was beginning to gather pace and that I was well placed to develop experiences in the sector.
In the same academic year, my university launched a legal technology student project. I worked with other students to develop a plan for the use of eBrevia, an AI-powered contract clause extraction programme (you can find a write up of the project here). Through this project, I began to realise the value my web developer background could bring to the world of legal technology.
At the start of my second semester of second year, I was making plans to spend a year abroad on exchange. Around the same time, Simmons & Simmons announced a new placement year, Evolve. The successful candidates would spend sixth months in the firm's Innovation & New Business Department, as well as a rotation in the FinTech practice. So, it came about that I swapped out my year abroad for a year working at CityPoint in Moorgate, London.
I spent six months working under April Brousseau, then Head of Innovation & New Business at Simmons, now Global Lead – Clifford Chance Create and Innovation. Diving into the deep end as an intern reporting directly to April helped bust a lot of myths about legal technology. I helped build legal products, automate documents, listen to start up pitches, attend Eagle Lab meetings and Legal Geek 2019 (somewhere out there is a picture of me with a 21st Birthday badge wandering around the conference). I really enjoyed my time at Simmons and learnt a lot about how to approach innovation in a global law firm.
In June 2020, I made the difficult decision to leave my placement year early. I had accepted a Training Contract with Clifford Chance in December 2019 and Coronavirus changed the nature of my role to such an extent that moving on seemed the best route for my own personal development.

I spent the summer working at BRYTER, a no code automation startup aimed at legal teams and law firms. It was one of the most enjoyable, challenging and rewarding internships I've ever done. I got to work with a pan-European team to build out solutions, conduct client workshops and research the market. Perhaps unusually for a short-term internship, I felt like I was adding value to the team from my first week.
However, all too soon, it was time to return to university for a final year like no other.
What I do now
As a Legal Engineer, my job is to help translate legal processes from manual to automatic. At SYKE, I have two main roles. I'm part of the HighQ Collaborate and Publisher teams, helping to build out workflows and knowledge hubs for in-house legal teams. I also support our integrations for Collaborate, advising on how it might be possible to link external systems. I have the pleasure of working for clients with a team spread out across, with an international footprint. It's the best part time job that I've ever had.

I'm also Director, Operations at SCL Student Bytes, a publication I helped found that focuses on making the intersection between law and technology accessible for students. I'm responsible for the technical elements of the website's operations and ensuring that all our teams work together with our contributors to produce engaging content.
Advice for students
Legal technology is a tough nut for a student to crack. An increasing number of law firms are expecting students to develop a demonstrable understanding of the implications of the field in their applications and interviews.
My advice is simple, legal technology isn't special. None of the software principles or functionality used in legal technology products is any different from any other sector. It's simply technology developed for specific application by the legal sector. Work experience in legal tech is possible to get but isn't essential for those seeking a career in the field or looking to build understanding.
By widening the net to focus on what technology is more broadly able to achieve for any business, a lot of the white noise surrounding legal technology can be remedied. There are websites out there (including SCL Student Bytes) that help explain these concepts in a way that isn't designed to convert into a sale.
Entry-level legal tech roles are out there. In the last three months I've seen positions advertised by several large international law firms and legal technology vendors (Legal Tech Jobs is where most of these opportunities are advertised). There is a severe talent shortage for these roles, so firms are opening to developing new talent. My advice would be to understand how principles of accessible design (from the UX/UI world) and what software can achieve (from other sectors), and any entry-level role is yours for the taking.
Chris will be joining us on The Wired Wig Instagram for an Instagram Live on 1st February.